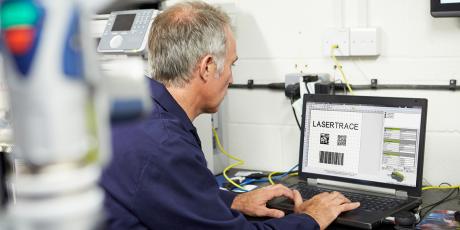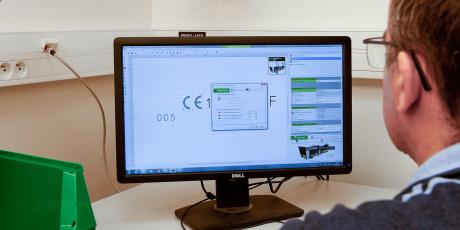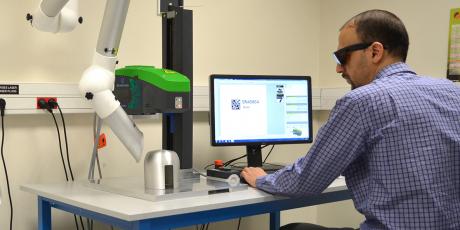 Lasertrace: piloting software for Gravotech traceability machines
CAD AND DRIVING SOFTWARE
Lasertrace is the Gravotech industrial software for traceability and identification. Various functions are available in a simple and friendly interface, for all industrial production needs.
Production line management The Lasertrace production mode will connect and interact with your IT infrastructure, for semi-automated production. Access your database and your ERP, directly send marking files to your machines without needing a PC, manage duplicates and automatically create historic log files. Complete your traceability system with code readers to verify the marking quality.
Autonomous mode Lasertrace is the only marking software to offer unit traceability for benchtop part identification. Connect your machine to the software via a PC and create on-demand markings automatically part by part. Ideal for small workshops or diversified industries. Manage on a single screen interface serial numbering, codification, auto counters (dates, shifts, etc), logos, codes.
Create and compose complying markings Easily create marking jobs on the visual software interface. Insert texts and figures, Manage various codes such as Datamatrix, QR code, 1D and 2D barcodes, import files and logos in EPS, PDF, DXF, DWG, BMP, JPEG, PNG. Over 15 high legibility OCR fonts are integrated, optimized to reduce cycle time. Preview your composition before marking.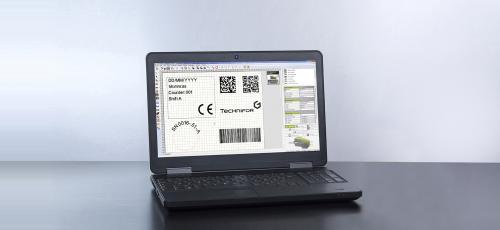 Lasertrace assists you in your identification settings whether you operate in a small workshop or large manufacturer. The software interface gives you direct access to your marking parameters. Check the library of pre-settings by material and the marking colour chart to save time and reduce the risk of error. Lasertrace interface is available in several languages.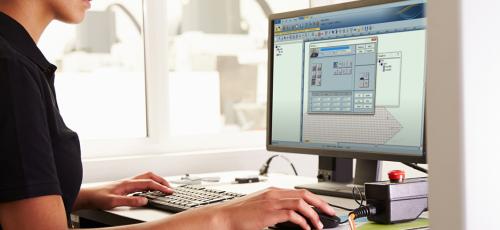 As a complete traceability and identification software for industry, Lasertrace offers the possibility to create several user profiles with only the necessary functions. Modify operator rights depending on your needs. We offer several options such as a 40 additional fonts pack or the Logo Editor max, to vectorize logos and create filling paths. If you have particular needs to meet, our Customization Department can custom-develop your Lasertrace interface, to meet your needs most closely. Feel free to contact us.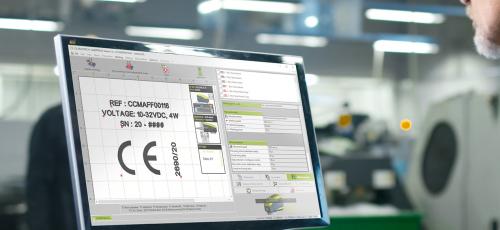 While supervisors have full access to all the marking functions in the toolbar, operators can access a simplified version. Simply import your marking file, choose the marking mode, start and stop the marking. The operator toolbar can be personalized.