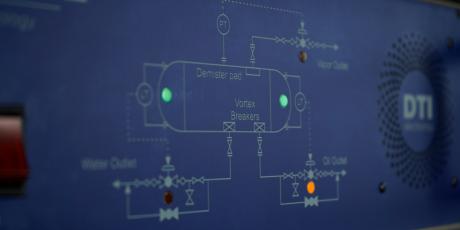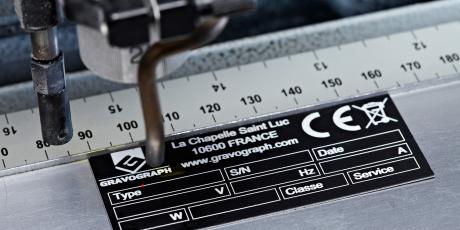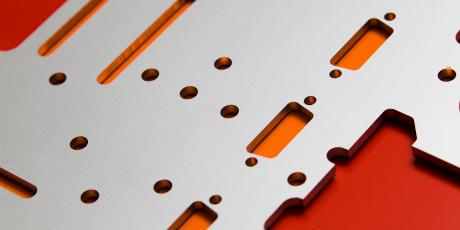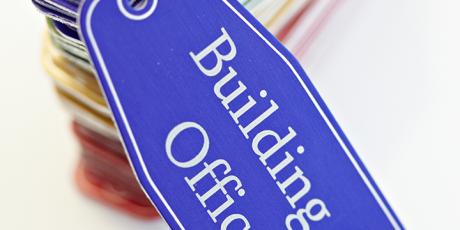 Gravoxal™ - Engraving material
Rotary materials: Metallics
The aluminium range dedicated to engraving and cutting
Ideal for the manufacture of front faces, the engraving of nameplates and industrial signage, Gravoxal™ is an aluminium specially designed for engraving and burr cutting.
Its anodisation quality enables high-definition laser engraving to be carried out even at grey levels.
Laser engraving on coloured materials. The engraving contrast may vary depending on the colour.
Gravoxal™ : benefits
For rotary and laser engraving
High detail laser engraving

Gravoxal™: capabilities
Surface engraving: ✔
Subsurface engraving: ✘
CO2 laser cutting: ✘
Interior: ✔
Exterior: ✔
Shear: ✔
Saw: ✔
Silk-screen: ✘
Hot-stamp: ✘
Heat bending: ✘
Scratch resistant: ✔
Flexible: ✘
Break resistant: ✔
UV resistant: ✔
Min. temperature: -40°C (-40°F)
Max. temperature: 200°C (392°F)
Gravoxal™: specifications
Finish :
Mat - Glossy

Composition :
Aluminium

Engraving depth :
0.1 mm (.004")
Gravoxal™: Sheet sizes
Full sheet:
1000 x 500 mm (39"x19")

Half sheet :
-

Quarter sheet :
-

Other sizes :
2000 x 1000 mm (78"x39")