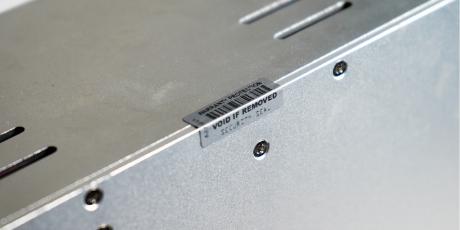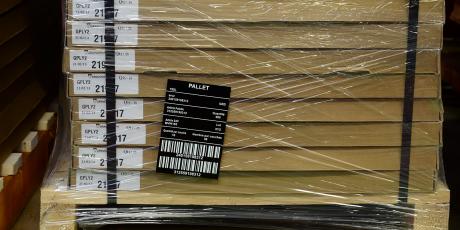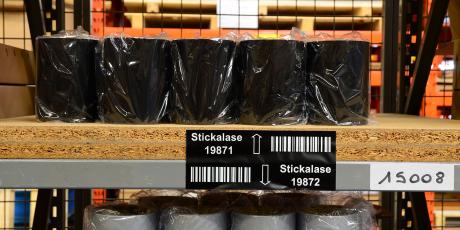 Stickalase™ - Laser engraving material
Laser materials: Plastics
The ultimate ultra fine laserable material
For all kinds of industrial identification (alphanumeric, bar codes, data matrix codes), choose Stickalase™.
With its thickness of 0.004" and its surface layer of 0.001" Stickalase™ guarantees you fine engraving and a clean cut when using a CO2 laser, even for your smallest labels.
Available with pre-adhesives and in black/white and silver/black, it's the rapid, effective solution for identifying your products in storage and property.
Stickalase™ : benefits
Laser engraving and cutting
Available in black/white or silver/black
10 meter (32') roll
Very thin
Delivered with adhesive backing
Design special shapes with your CO2 laser

Stickalase™: capabilities
Surface engraving: ✔
Subsurface engraving: ✘
CO2 laser cutting: ✔
Interior: ✔
Exterior: ✘
Shear: ✔
Saw: ✘
Silk-screen: ✔
Hot-stamp: ✘
Heat bending: ✘
Scratch resistant: ✘
Flexible: ✔
Break resistant: ✔
UV resistant: ✘
Min. temperature: -60°C (-76°F)
Max. temperature: 200°C (392°F)
Stickalase™: specifications
Finish :
Matt

Composition :
Acrylic

Engraving depth :
0.025 mm (.001'')
Stickalase™: Sheet sizes
Full sheet:
120 x 10 m (4.75"x32')

Half sheet :
-

Quarter sheet :
-