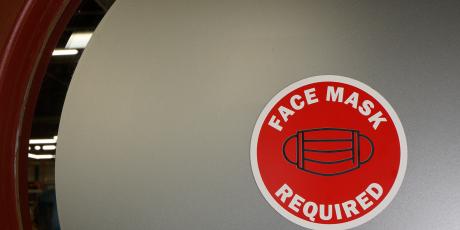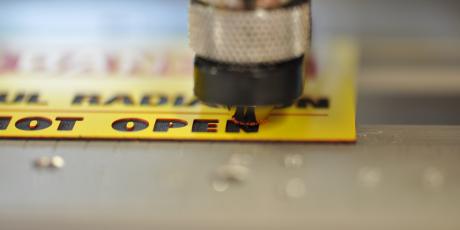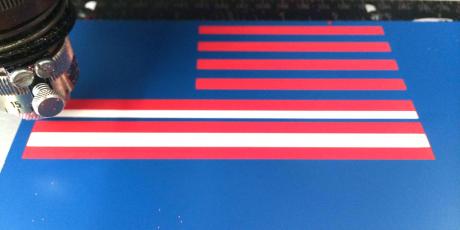 Gravoply™ 3C - Engraving material
Rotary materials: Plastics
The only comprehensive range offering 3 levels of color
For your plaques with logos on them, your safety signs and badges: Gravoply™ 3C guarantees you easy engraving in three colors.
Use just one tool to obtain 3 different colors simply by changing the depth of engraving.
Want to save time and money? Discover our cut-to-size & material on demand service tailored to your specific needs!
Gravoply™ 3C : benefits
This unique material offers 3 layers of colour for surface engraving
The colour revealed varies according to the depth of engraving
Only one tool required to achieve two different colours
Ideal for safety signs

Gravoply™ 3C : capabilities
Surface engraving: ✔
Subsurface engraving: ✘
CO2 laser cutting: ✘
Interior: ✔
Exterior: ✘
Shear: ✔
Saw: ✔
Silk-screen: ✔
Hot-stamp: ✔
Heat bending: ✔
Scratch resistant: ✔
Flexible: ✔
Break resistant: ✔
UV resistant: ✘
Min. temperature: -40°C (-40°F)
Max. temperature: 80°C (176°F)
Gravoply™ 3C: specifications
Finish :
Mat

Composition :
ABS

Engraving depth :
0.1 mm (.004") - 0.3 mm (.012")
Gravoply™ 3C: Sheet sizes
Full sheet:
1220 x 600 mm (48"x24")

Half sheet :
610 x 600 mm (24"x24")

Quarter sheet :
600 x 305 mm (24"x12")